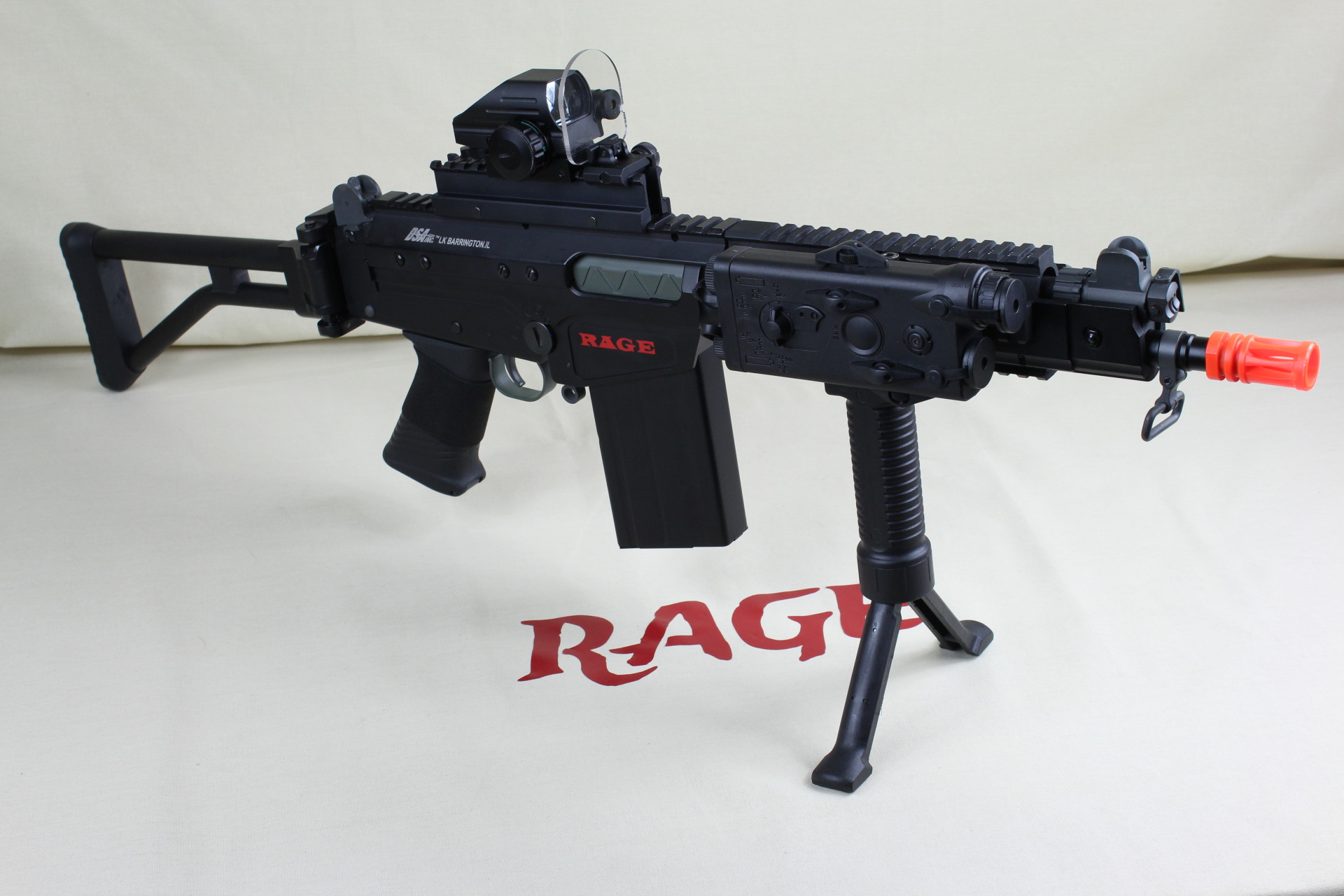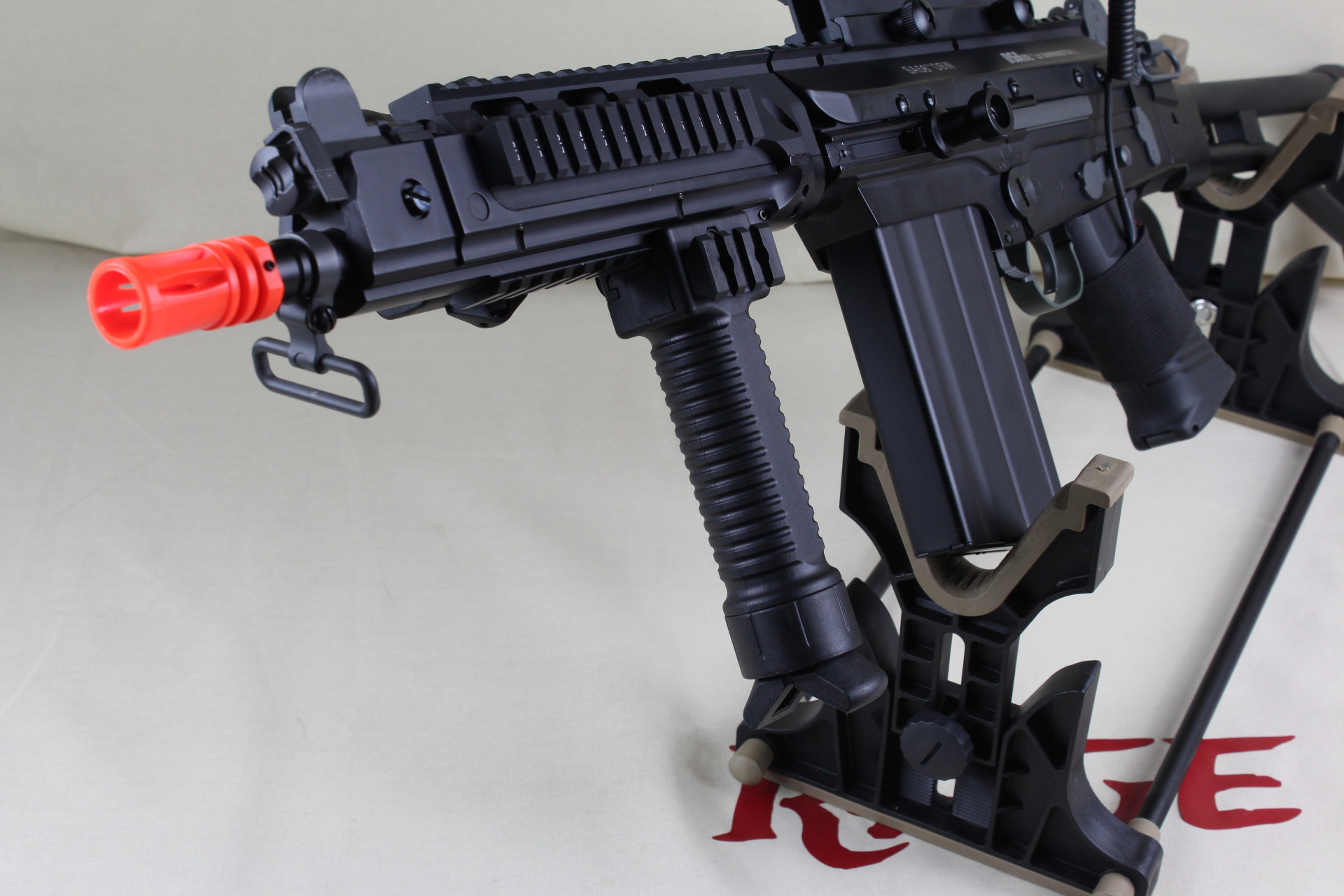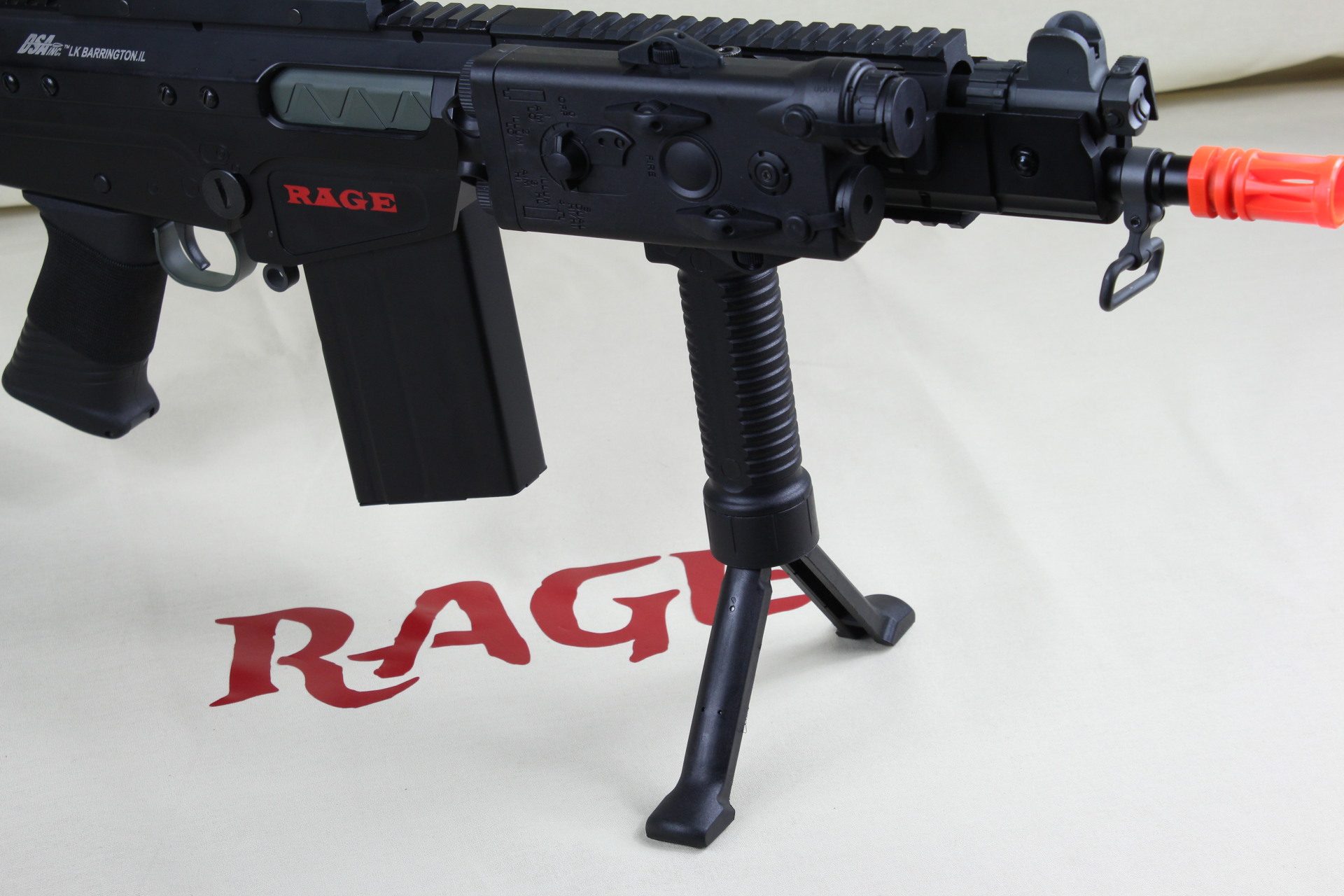 ​Introducing the Rage FAL Mark 1. RAGE modified to increase reliability, accuracy, and range.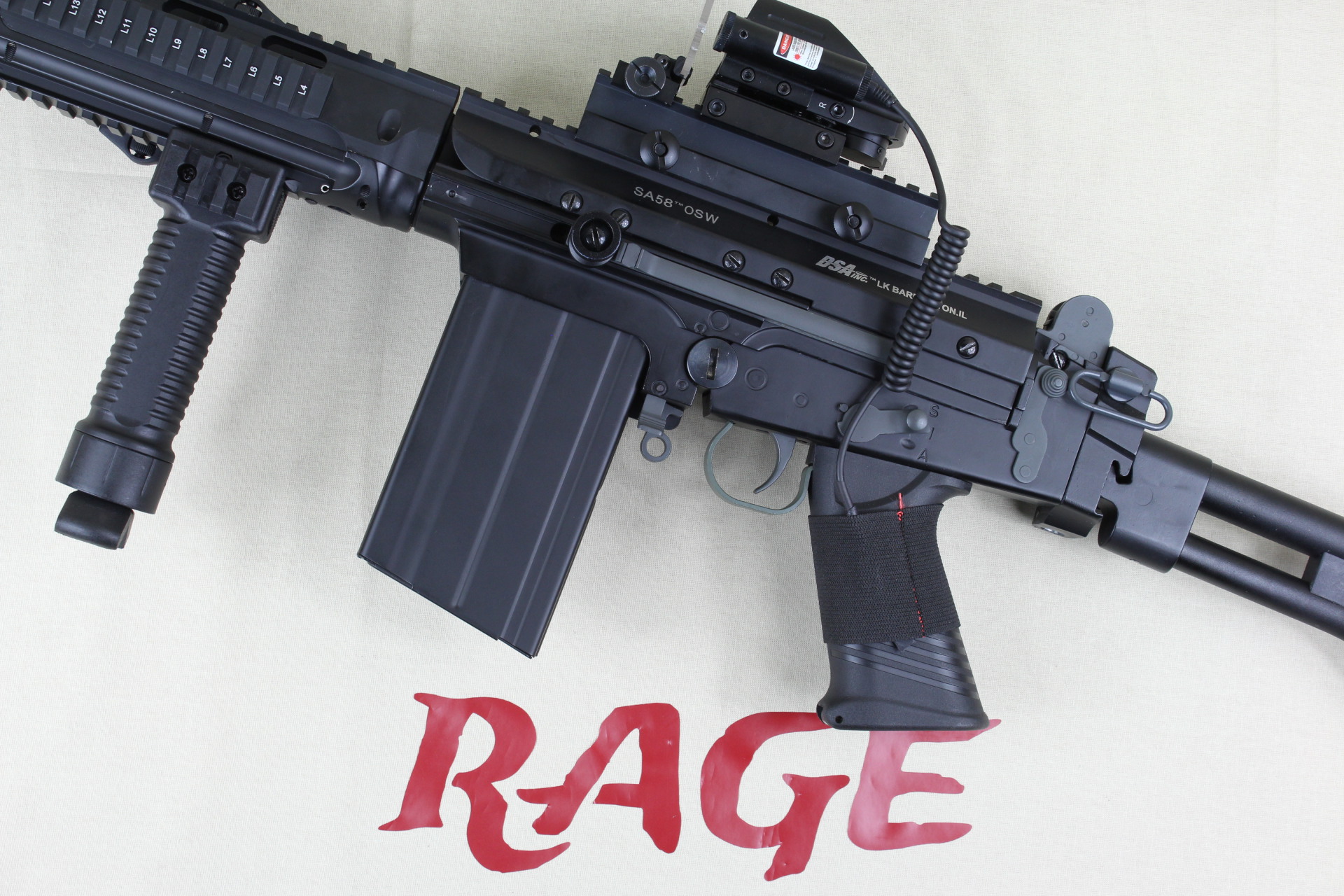 This legendary FAL weapon system brings to you a almost all metal, solid, heavy duty, fighting machine that will offer you stand up quality, accuracy, and durability. It has the most "real feel" of any airsoft rifle this customizer has ever held. The front mounted PEQ box allows for quick and easy battery changes, the 2 type optics help to assure on target shots, and the front grip allows for more mobility and control.  All that, with the array of rails for mounting your favorite accessories, the FAL is a sure thing for combat ability and affectiveness.
The legendary FAL (Fusil Automatique Léger) or Light Automatic Rifle weapon system
Foldable stock for tight quarters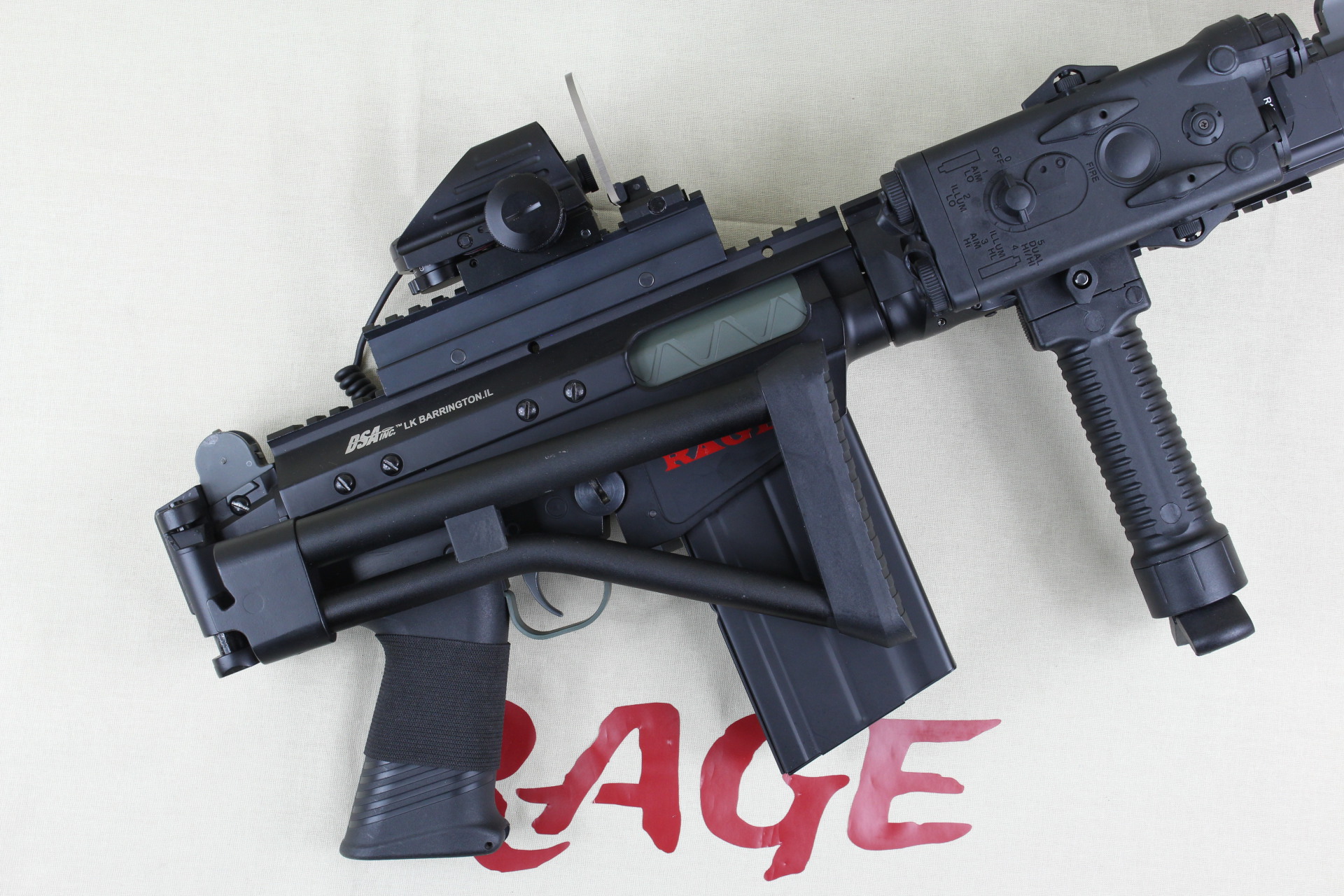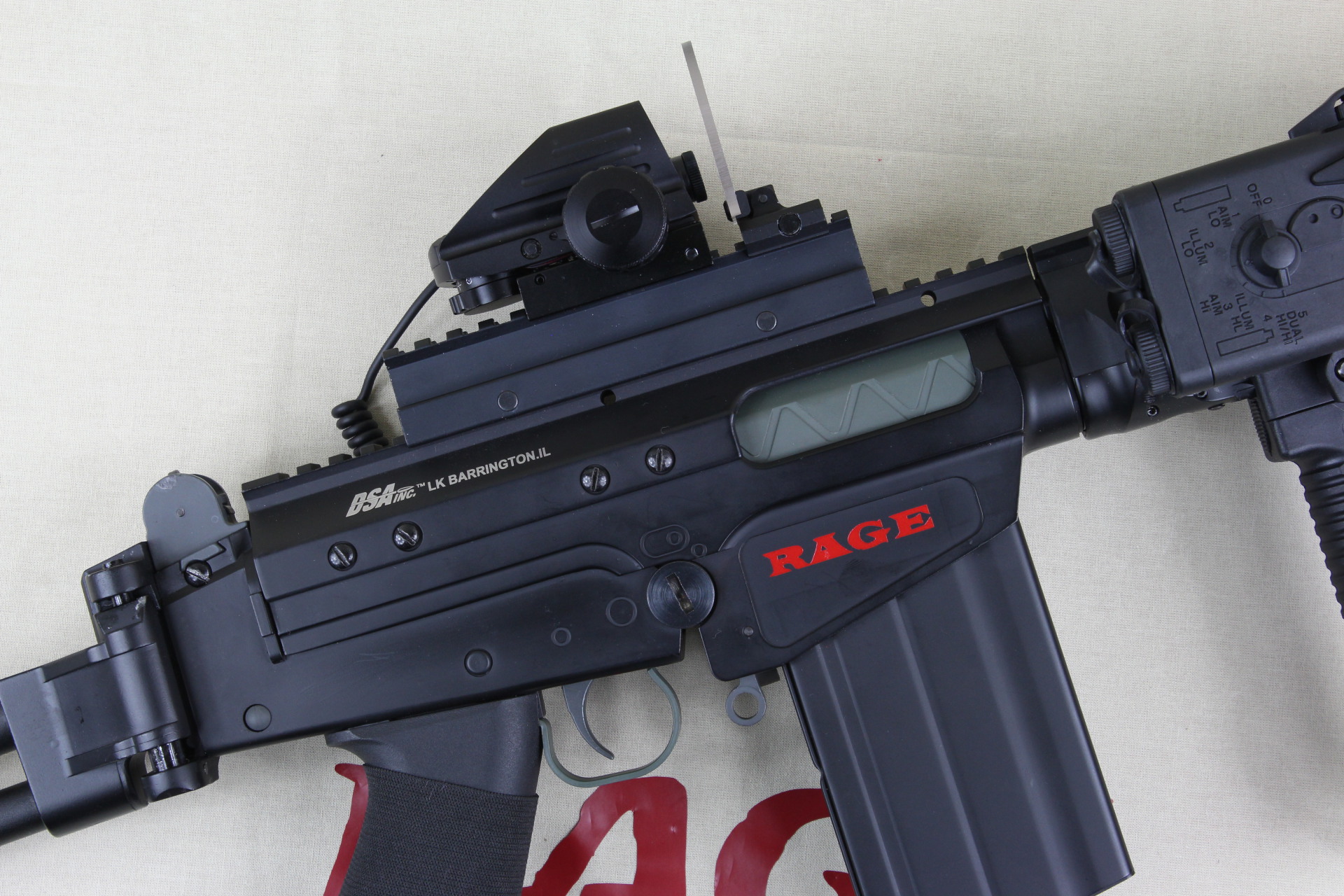 All Rage creations optics are mounted on a 1" riser.
99% of airsofters where face protection. While face protectin is a definite need and should always be worn by airsofters, it has one drawback. It can keep the user from getting in behind the optics properly to gain the right "line of sight" for targeting. Rage's policy of always adding a 1" riser helps the user to avoid this issue and enables them to use the optic the way is is supposed to be used. 
Automatic Electric Gun (AEG) with adjustable HOP UP system 

All Rage creations come with 1 of 5 different optics, a lens protector for the reflex optics, a 1" riser for the optics, and when possible, 1 of 5 different front grips, and an ambidextrous rear sling adapter .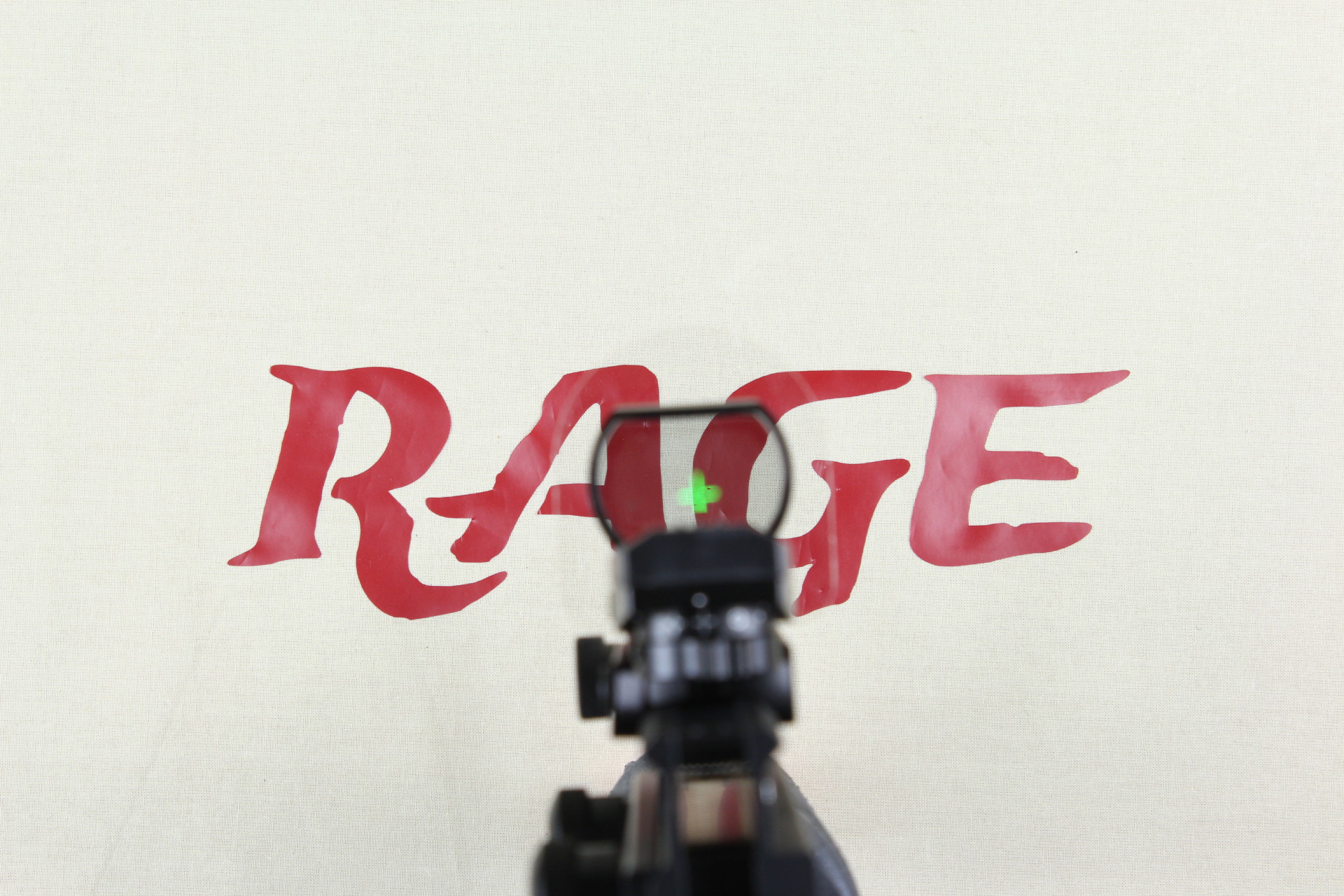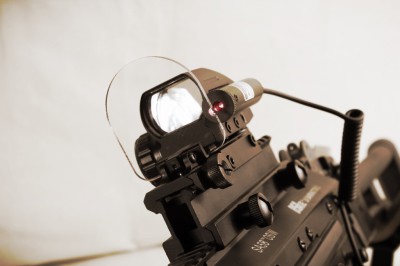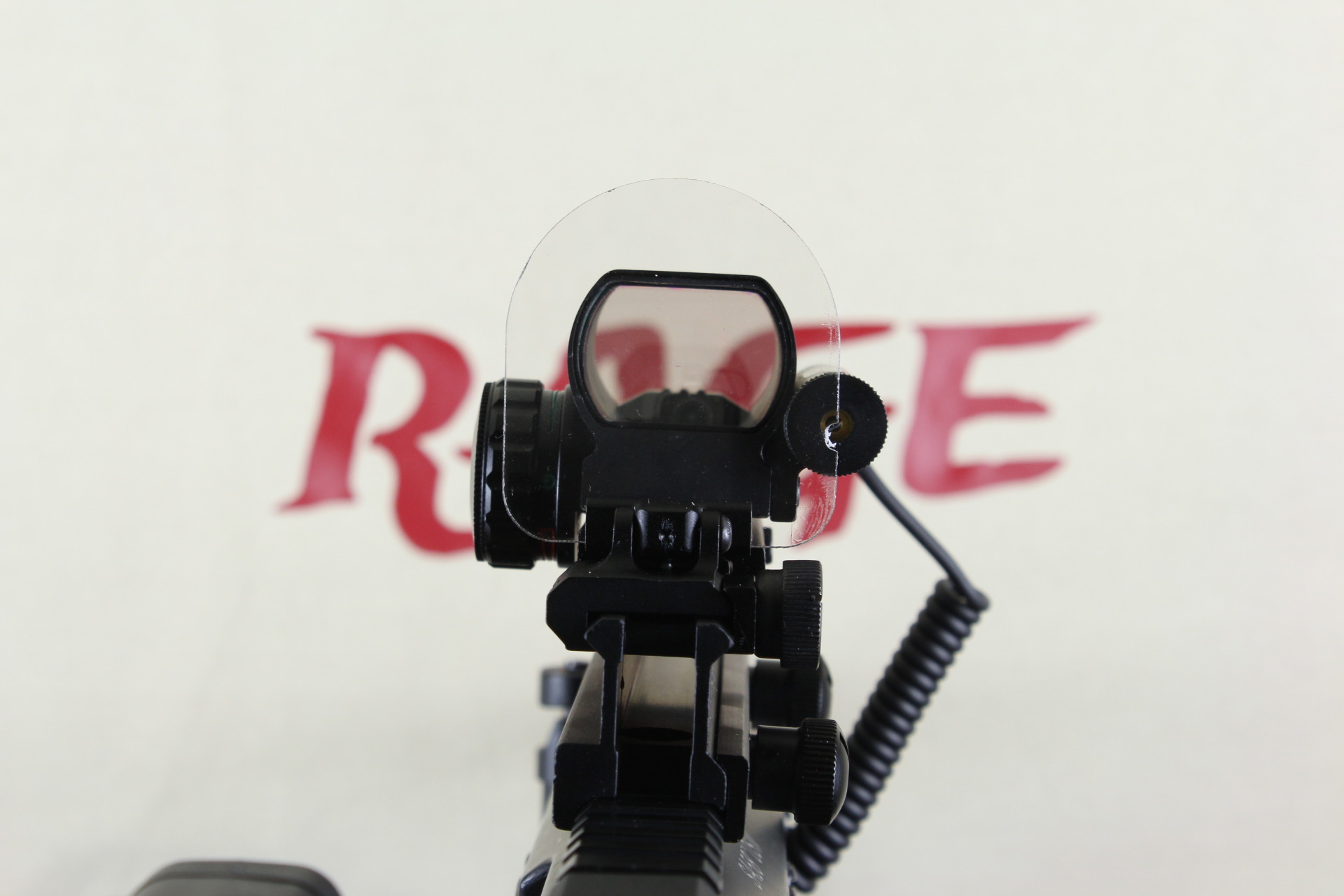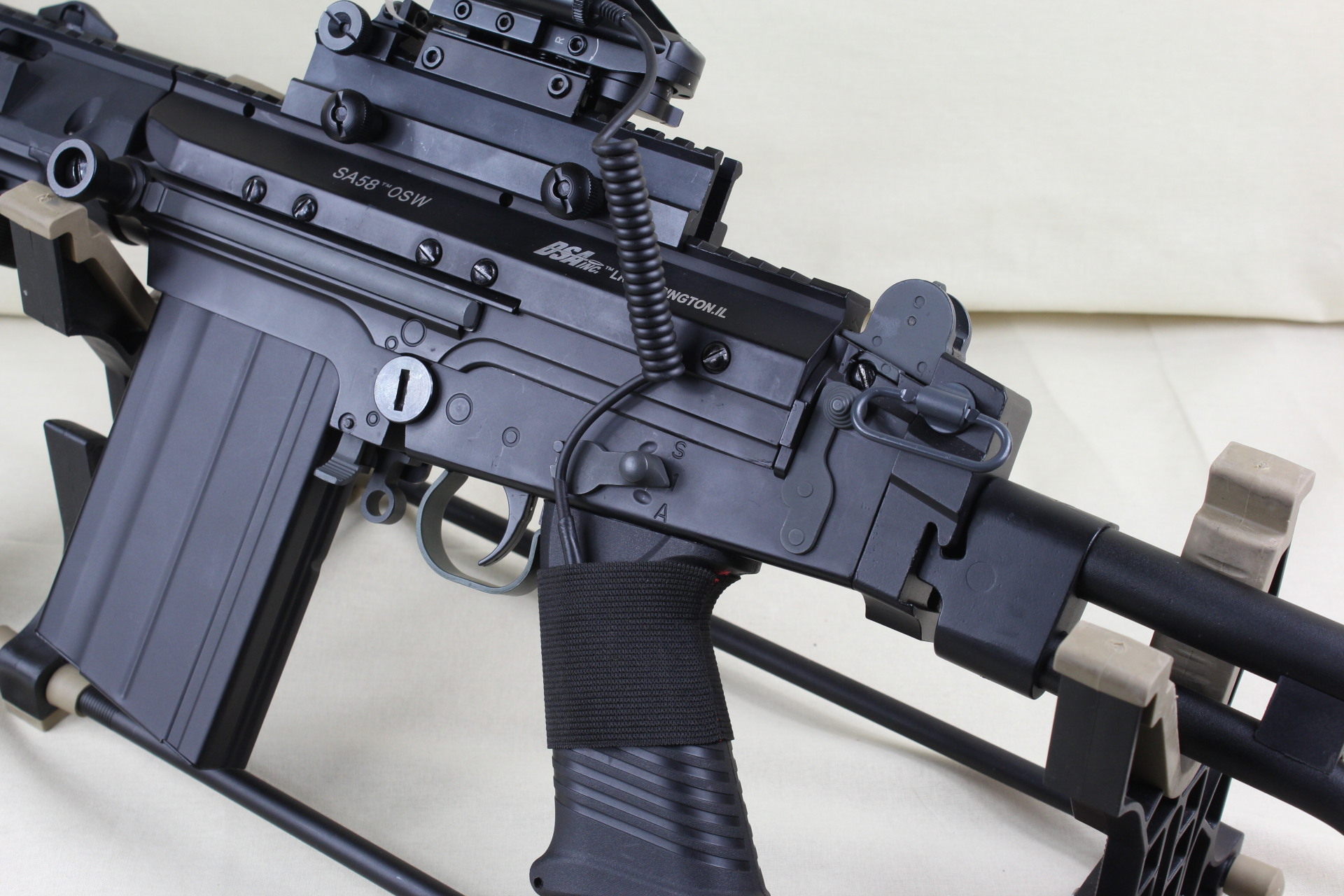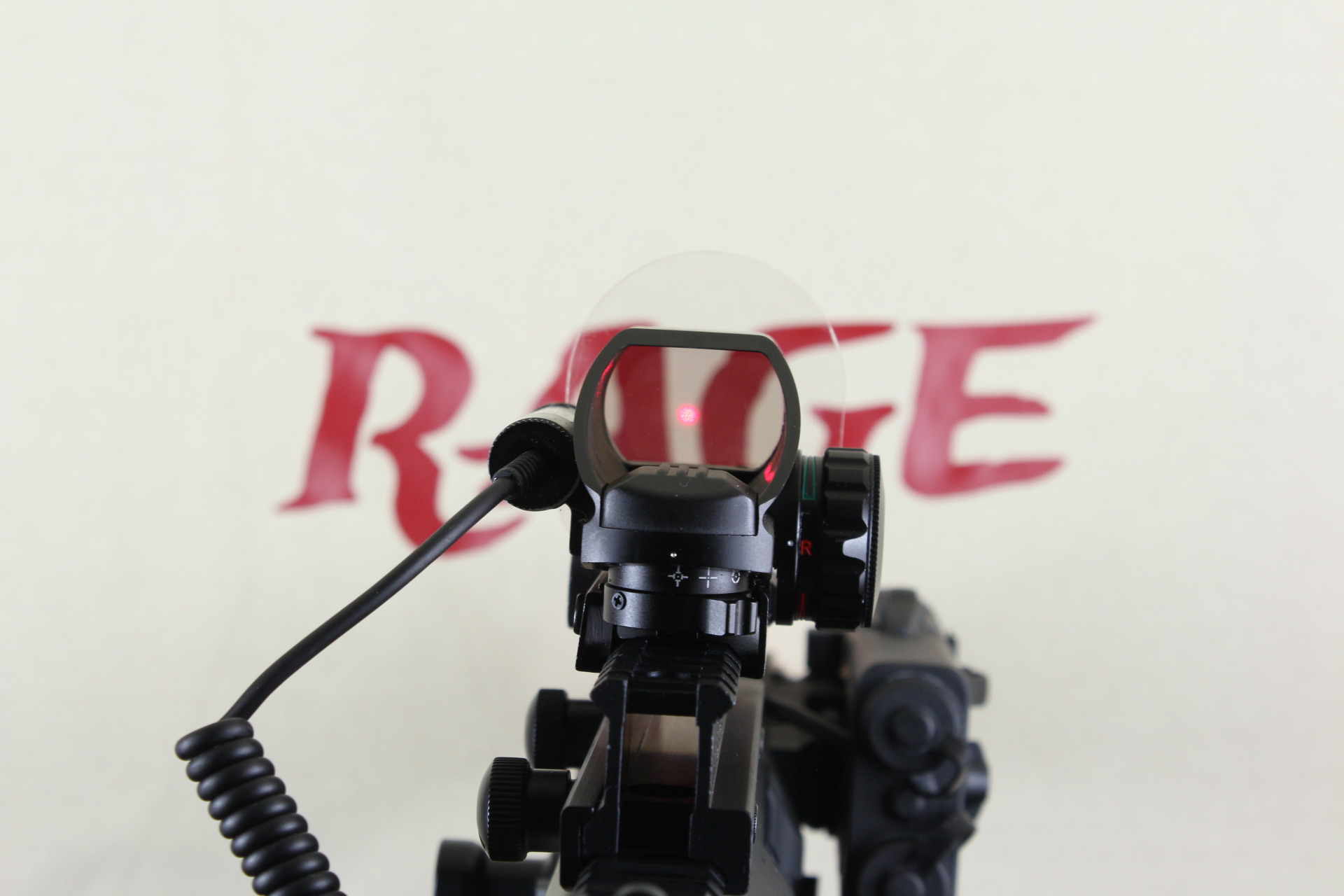 Laser pressure switch mounted on grip by Rage's "switchstay banding". Allows for a secure mount and adjustability.

Medium profile Reflex with 

RED

 

and

 

GREEN ​sighting reticle with pressure switch activated side mounted

RED 

laser.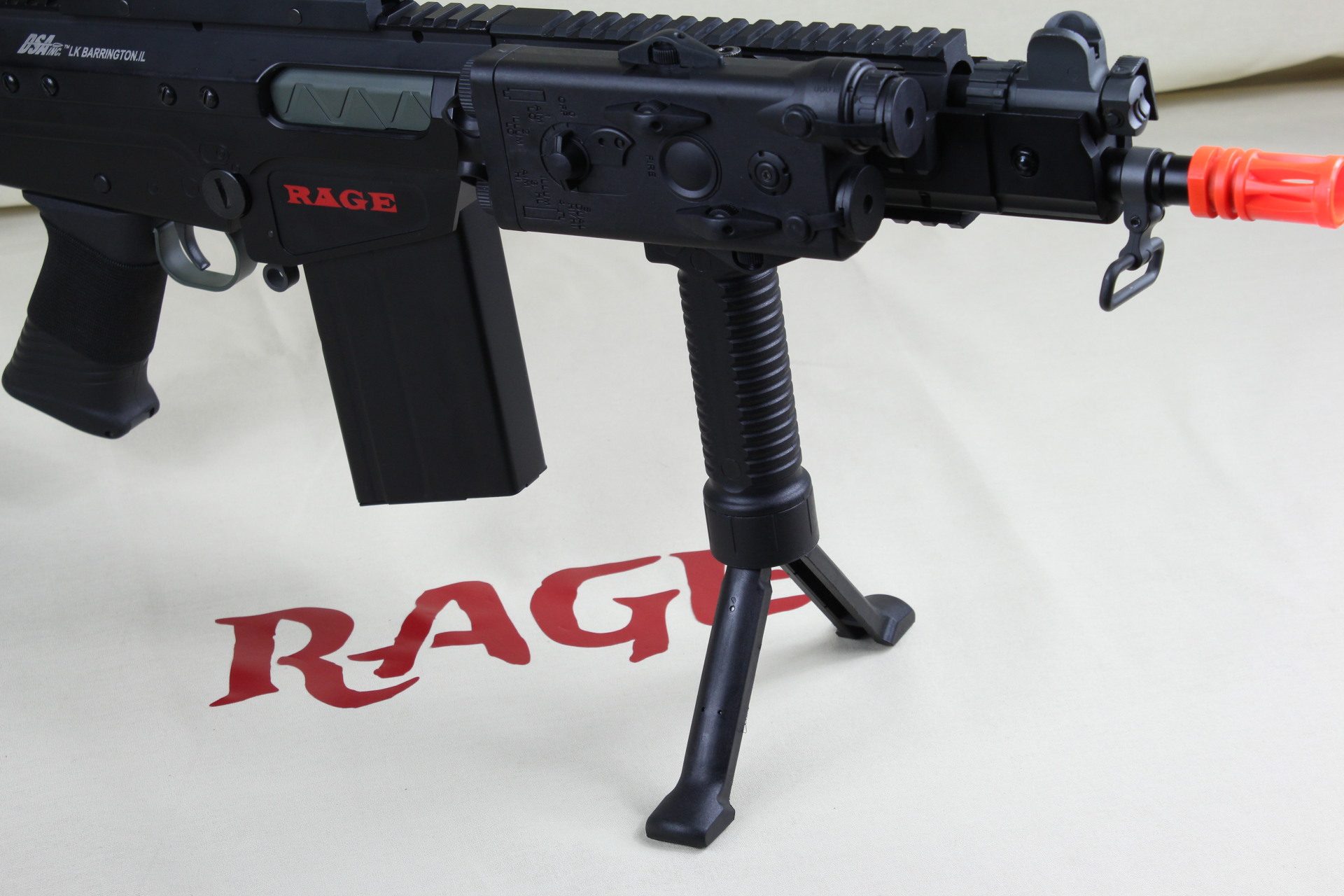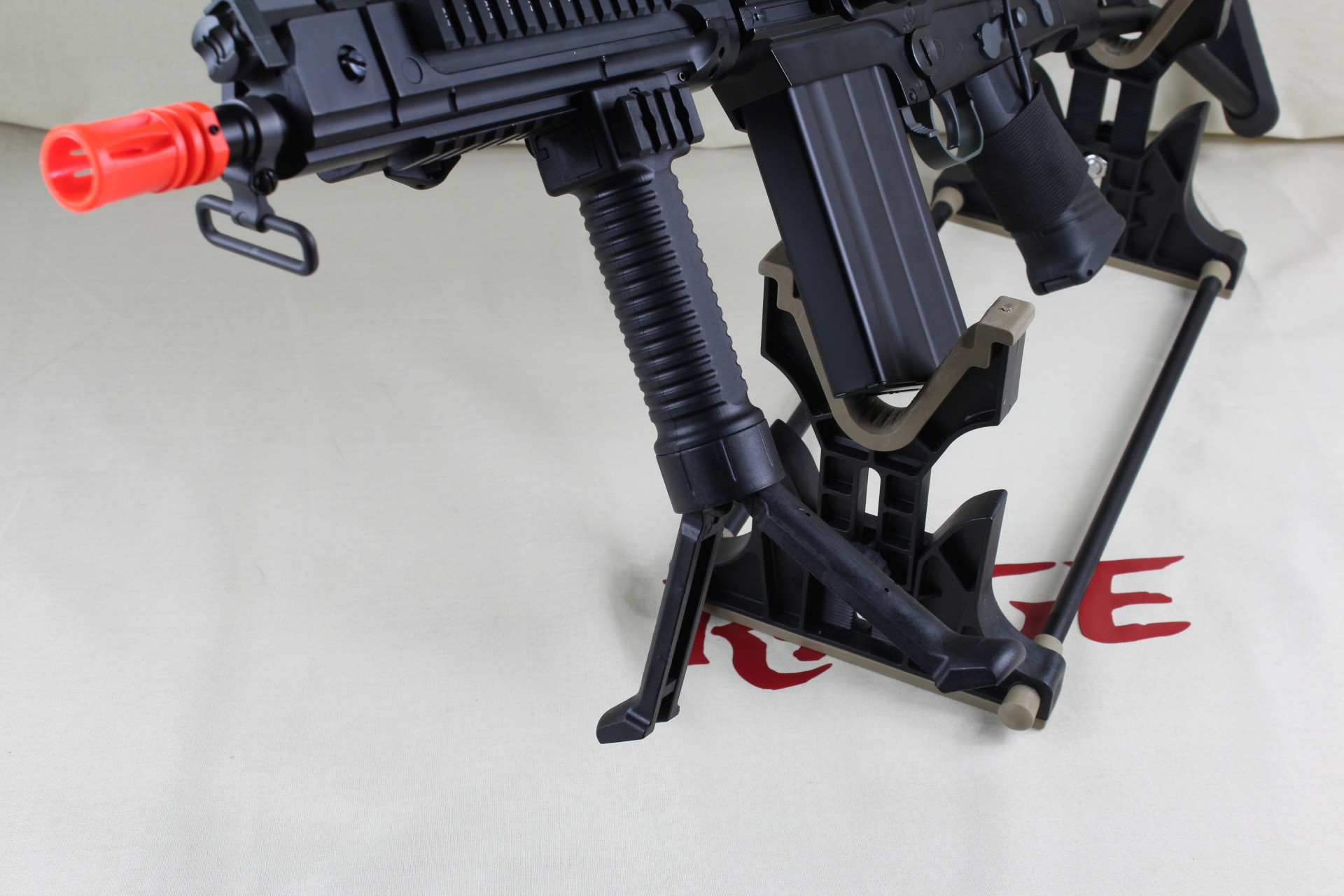 Want to hold a position with a little more ease? Inside the forward grip is a  push button activated bi-pod that pops down the instant you need it to give you a stable forward mount.
385 avg. FPS w/.20g BBs @ 16 average RPS
This is an average based on usage with NIHM and LIPO batteries over a 10 shot testing perameter for each measurement.
For  more accurate, consistant, and realistic results, the tests are performed 
after
 hop up adjustment and sighting adjustment.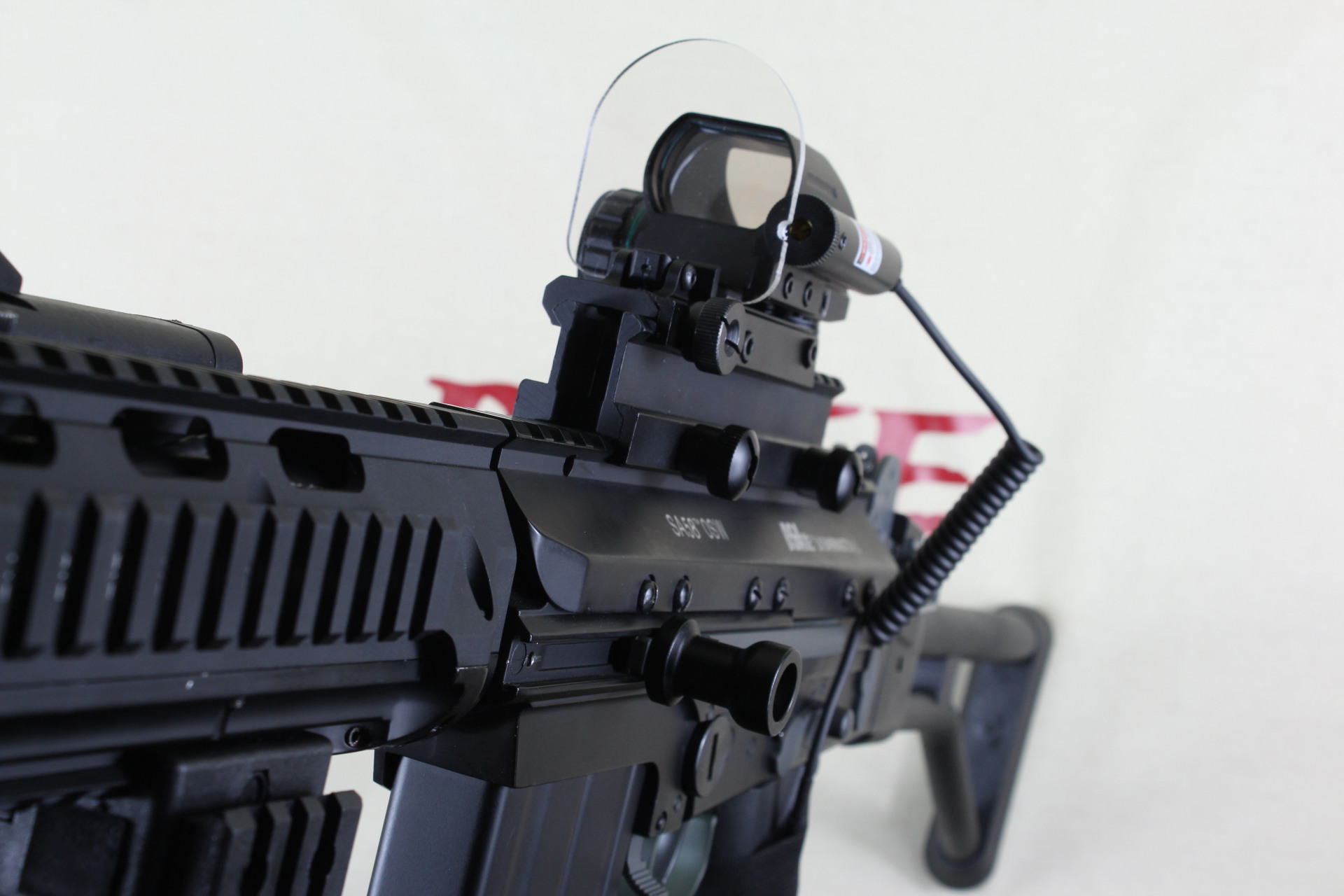 All systems are  thoroughly examined and modified or repaired to optimal working condition (better than factory) and covered by the best warranty you can find anywhere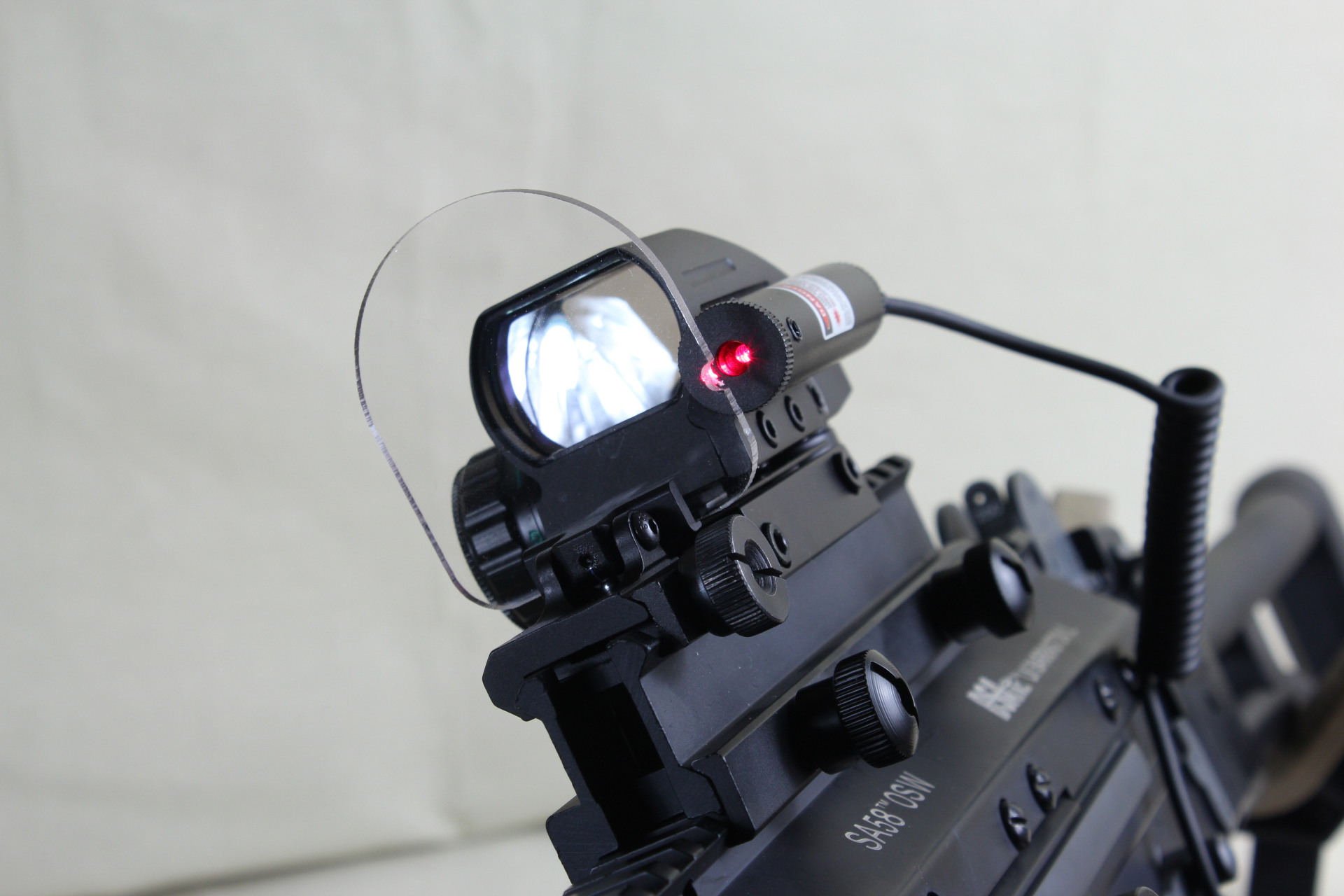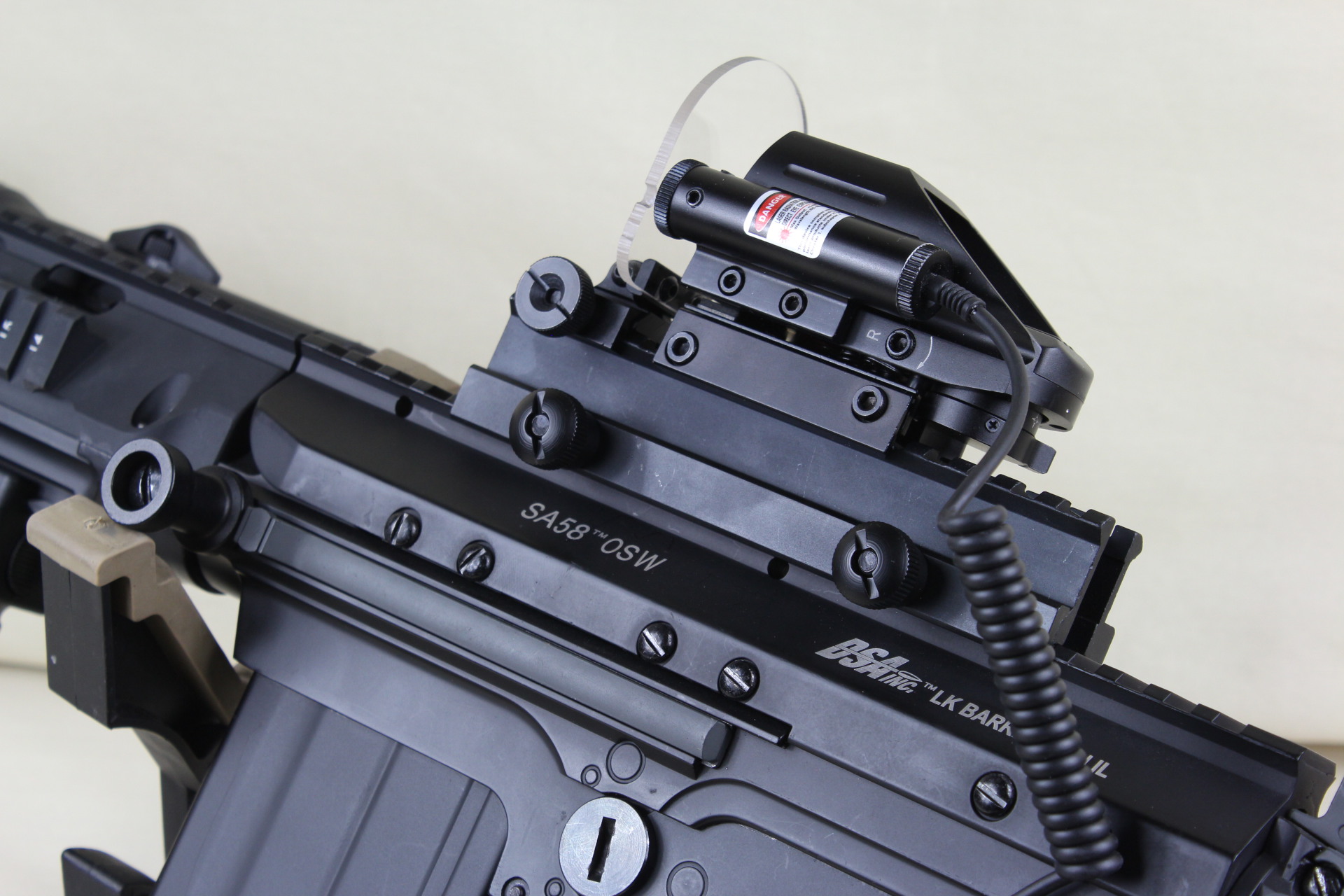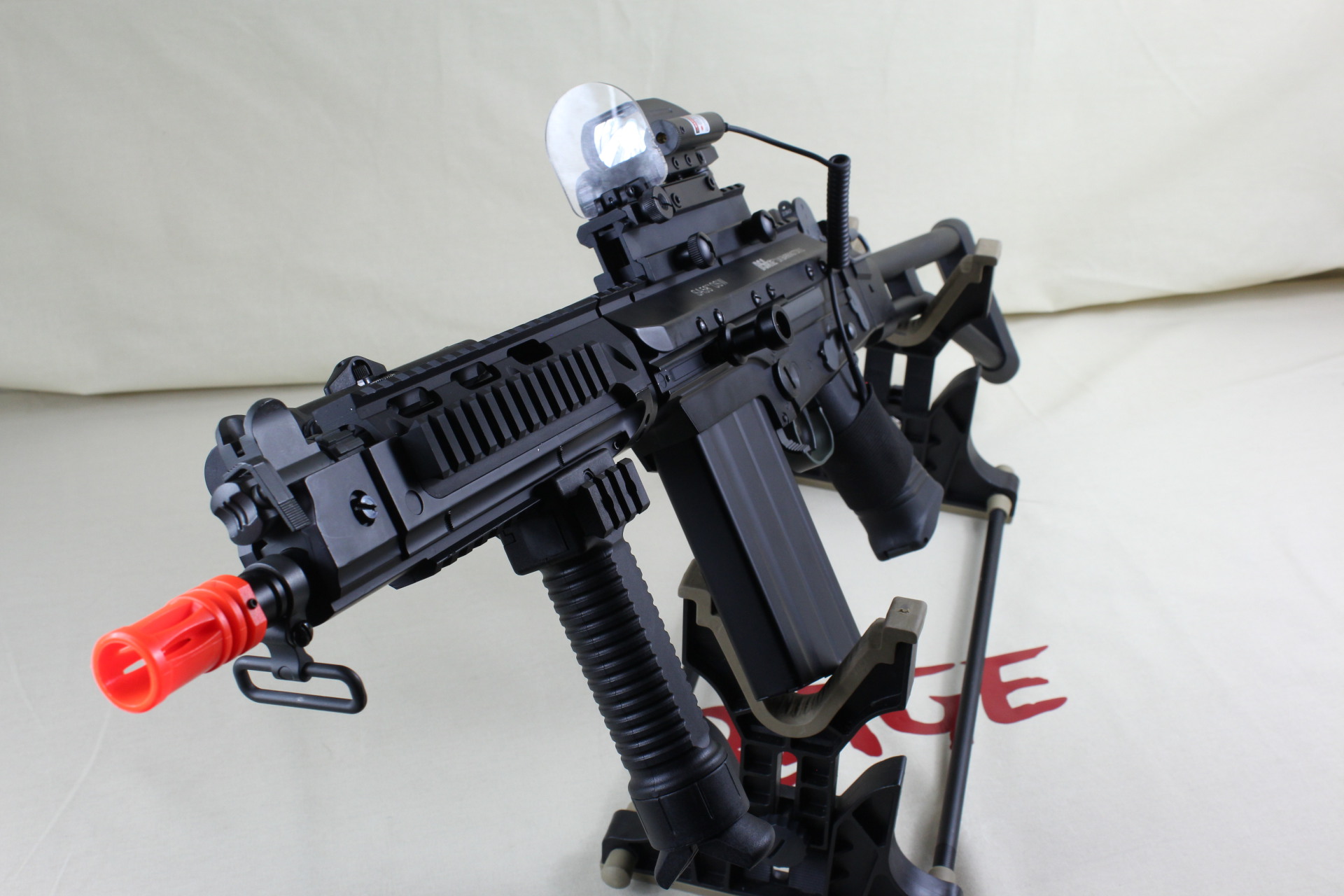 The medium profile Reflex comes with a pre-installed lens protector and a side mounted 

laser

. The protector keeps your higher dollar optic from getting its lens shattered by incoming BBs causing you to have to replace the entire optic and the laser reaches out to help identify where your BBs will be hitting.

T

he pre-installed lens protector, enables you to protect your investment and is

 removable for cleaning and or replacement if needed.
The all metal front rail sysem and outer barrel give the user more options and a stable platform for adding on lights, lasers,or whatever battle accessory you crave.
This Rage FAL Mark 1 as seen on this page is on sale for
$299.99​

                     $249.99!!
     Want a Rage FAL Mark 1 a little or alot different from this build? 

Custom options available!!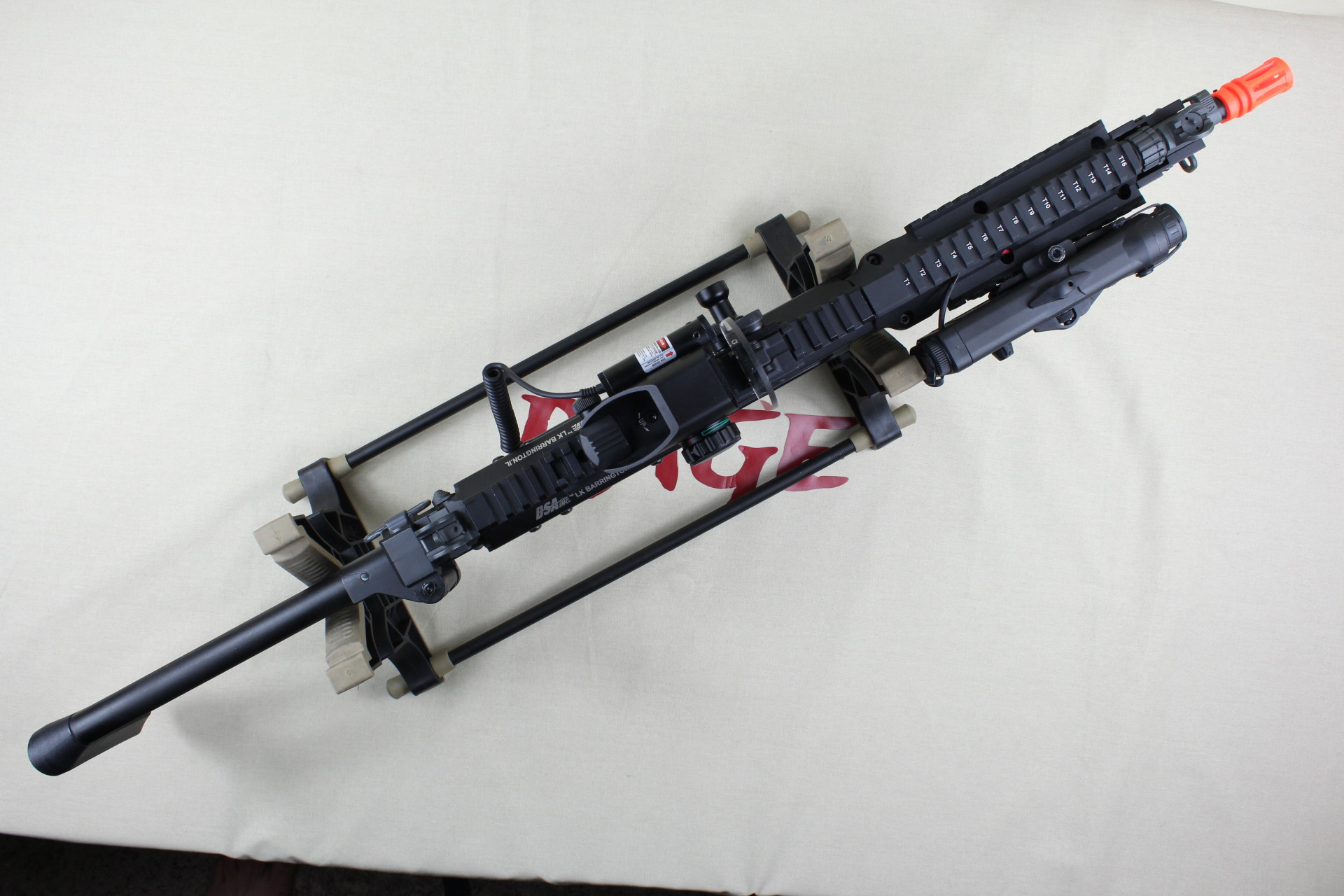 Sleak design gives you the fire power you need with durability and user friendly characteristics.
 Limited lifetime warranty details:
Our warranty covers all repairs, after factory inspections, and custom work from Rage Custom Airsoft for the first 90 days after the repair, customizing, or sale.  This is a full coverage (parts and labor) protection on any manufacturing defects or customization failures. Normal wear and tear or abuse is not covered. Any work performed on the item by another company or individual voids this Rage Custom Airsoft warranty. The customer is responsible for shipping costs to us. We cover only the shipping that returns the airsoft system to the customer.
After the first 90 days, the warranty covers labor only. This is for as long as you own your system. Warranty is only valid for the original purchaser of the repair, customization, or after factory inspection. Proof of purchase or services must be provided.
(We are not a walk in business. Visits by appointment only)